Skincare Tips
July 28, 2020
When it comes to healthy, glowing skin, you might have often heard of a plant traditionally looked up to as a natural skincare wonder - Aloe vera. This miracle skin-cure, succulent plant has been used to address specific skin issues since ancient times, and has deftly made its way as an effective ingredient in modern skincare products. You might be wondering, why does Aloe Vera need to be in your skin care? We are here to tell you.
Aloe vera offers wonderful skincare benefits. Here are the benefits of applying aloe vera on your face -
This medicinal plant embodies soothing properties, and is a popular treatment for sunburns.
If you are someone with a sensitive skin, you can particularly benefit from aloe vera. It is highly beneficial for specific skin conditions. Apply aloe vera for pimples, burns, dark patches, uneven skin tone and more.
It provides continuous hydration to the skin, making way for a crystal clear and glowing skin. You can use aloe vera for dry skin and oily skin alike.
It offers anti-ageing benefits, and helps reduce wrinkles and stress-lines. With the presence of amino acids, it also tightens your pores.
If you're looking to add aloe vera enriched products in your daily skincare, you could try either of these:
1. Kaya Youth Light Aloe Vera Gel
Keep your skin extra hydrated with this non-sticky gel. It can be a glorious step in your daily skincare, and can be used before your make-up. This pure aloe vera concentrate is soft on the skin and is surprisingly good as an after-sun care. The skincare expert formula rejuvenates and soothes all skin types. You will instantly feel your skin becoming soft, refreshed and healthy.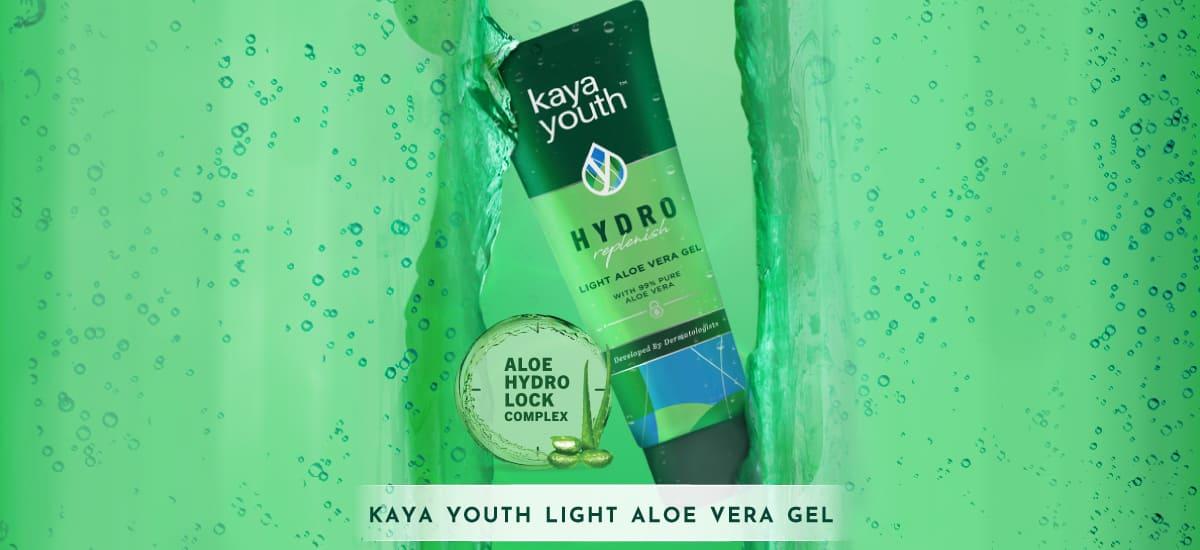 2. Kaya Youth Ultimate Hydration Night Cream
Aloe vera can work wonders in the night by aiding skin recovery. While your body rejuvenates in sleep, put on this refreshing aloe vera overnight pack. Boost skin moisture retention with its Aloe Hydro Lock Complex up to 24 hours. This dermat-formulated ultimate sleeping pack with pure aloe vera delivers intense hydration to revive dull skin, soothe inflammation, and reduce uneven skin tone. Once you wake up, your skin will be refreshed, healthy and radiant.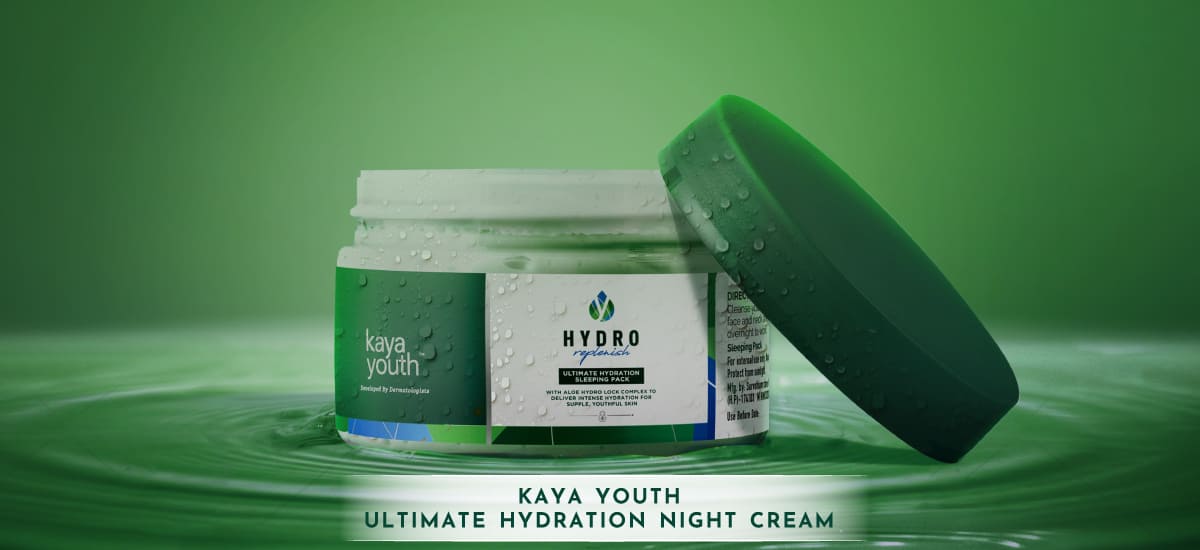 3. Kaya Youth Under Eye Recovery Gel
A lesser known aloe vera benefit is under eye recovery. Put this on after a strenuous workday and feel your tired and puffy eyes soothe immediately. Dermatologist-developed and prescribed, it revitalises under eye skin. Simply take a pea-sized amount and gently massage under your eyes in light circular motions. Say goodbye to dark circles!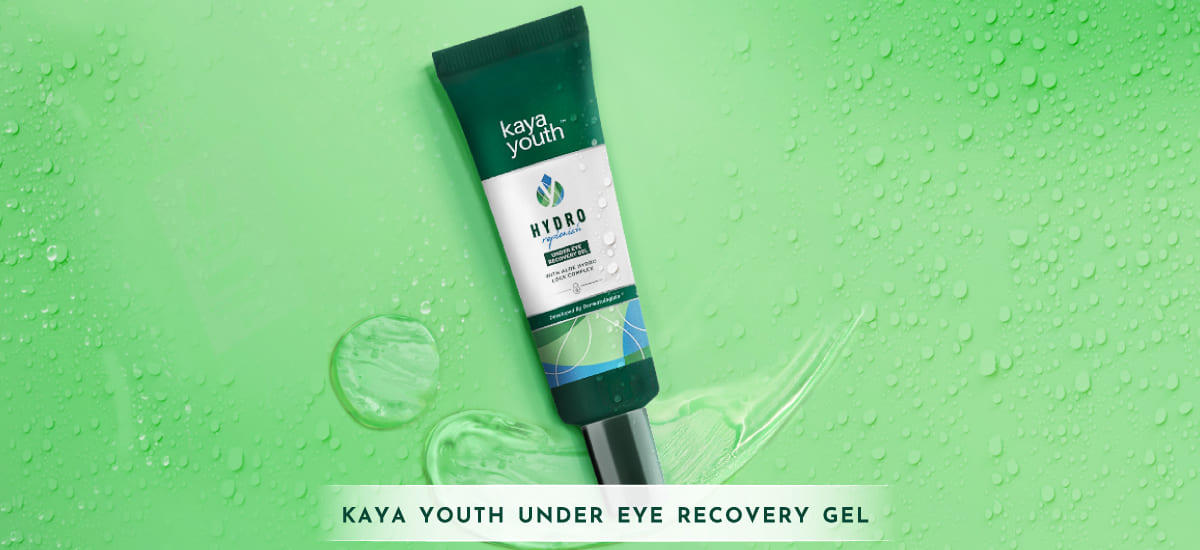 To learn more about how to get a healthy radiant skin, head over to our Skin Health 1-1 Blog Section.