Skincare Tips
August 17, 2020
Does it seem like your beauty routine still leaves your skin feeling lackluster? Sure the reasons could be many, but you are probably forgetting something crucial here. Exfoliation! It helps get rid of the dead skin cells on your face and makes your skin look healthy and radiant. Read on to find the benefits of using a face scrub, how to look for the apt face scrub for your skin type, and how to use face scrub correctly.
1. The need to exfoliate in the first place
Exfoliation comes in the picture as you slowly start progressing up the age ladder. As you start aging, the cell turnover rate dips lower, causing skin debris to accumulate. That's when you notice fine lines, pores, and wrinkles surfacing on your face. Exfoliating helps to slough off dead skin cells from the surface of your skin and brings back your soft, baby-like skin.
2. Benefits of using a face scrub
When dead skin cells accumulate on your skin's surface, they can cause your skin to look dull. That's where exfoliation (or commonly known as a face scrub) comes in handy. Scrubbing your face on a routine basis will free your skin from dry flakes and remove excess oil and dirt. There's more if you think we are already done. Scrubbing not only removes dead skin cells but also helps to reduce acne, and prevents the occurrence of ingrown hair. Results – soft, glowing skin!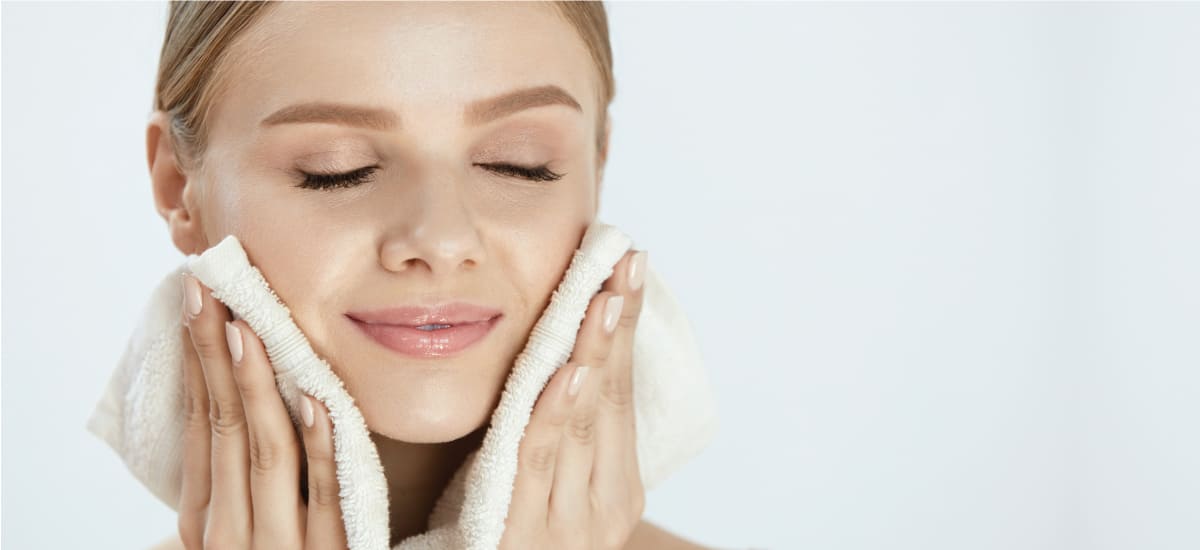 3. How to choose the right face scrub
Seems like quite a tedious task, doesn't it? It's actually simple! Read the label and take a pick based on your specific skin type and needs. Pay close attention to how your skin responds. This will help you to determine how often you can integrate a face scrub in your skincare routine.
Whether you have oily or dry, dull skin, the result can be a combination of many factors. Thus, the key to finding an ideal Face Scrub that works best for your skin type is to buff away dead and dry skin cells that are subduing the radiant and healthy look on your skin. The Kaya Youth Face Polishing Scrub has developed by dermatologists keeping your skin texture in mind so that it's suitable for all skin types. It is enriched with Aloe Vera, Walnut shell granules, and Vitamin E that exfoliates your skin to clean dead skin cells and unclog pores. The Walnut shell granules polish skin to give an instant youthful and healthy glow. Read about various walnut benefits for skin and add this glorious nut to your diet.
Note: Although there's no established rule about how often you need to exfoliate, keep it at once or twice a week. Excessive scrubbing can do more harm than good.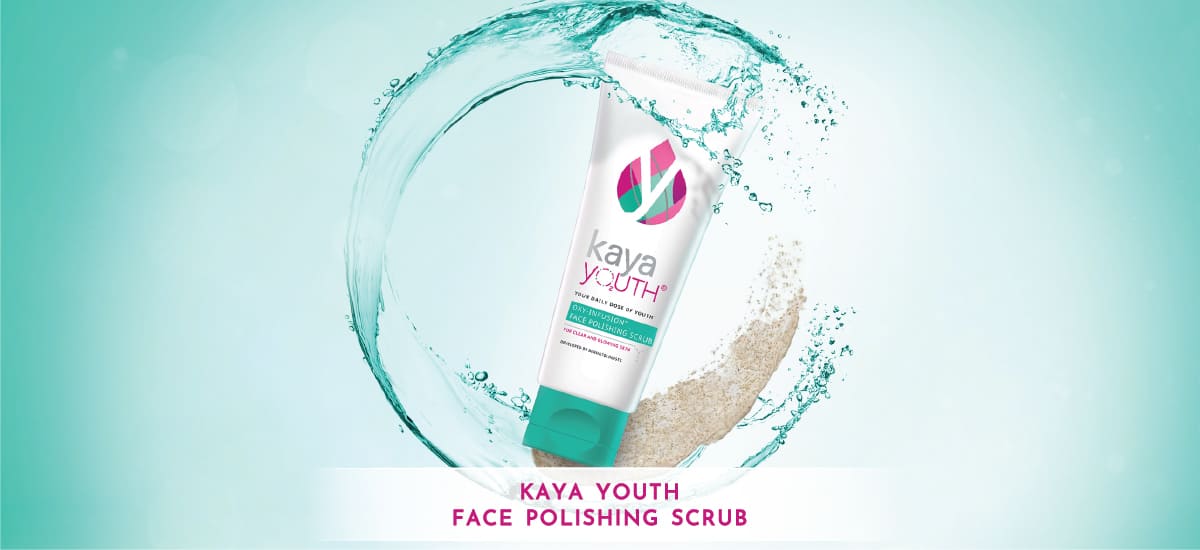 4. How to use a face scrub
1. Before you start the drill, gently splash some lukewarm water to wet your face. Don't skip this crucial step; your skin accumulates dirt through the day and washing with water helps to rid the skin surface from dust particles.
2. If there's makeup on your face, it's essential to clean that before you start scrubbing. To ease your process, here's a one-stop solution – the Glow Essentials Trio: face wash + Polishing Face Scrub + face wipes by Kaya Youth. The best thing about this pack is that it contains all the face-cleaning essentials to give you a clean, fresh-looking skin. The dermat-developed face wipes remove dirt, oil, and makeup from your face without drying your skin. If you prefer a face wash over wipes, then this pack has got you covered. With its oxygen boosting complex, the non-drying face washes deeply cleanses your skin from impurities, thereby providing instant freshness. The face scrub is enriched with the goodness of Aloe Vera, perfect for giving polished, fresh, and youthful-looking skin. These products are free from harmful chemicals and are suitable for all skin types.
3. Next, squeeze out a blob of scrub on your fingertips and massage it for 3 minutes. You don't need to rub your skin excessively for the scrub to do its job, be gentle.
4. Once done, wash off your face with some tepid water.
5. Pat dry using a clean, soft towel. You're almost done, but before you take to your chores, remember to moisturize your skin with a mild moisturizer.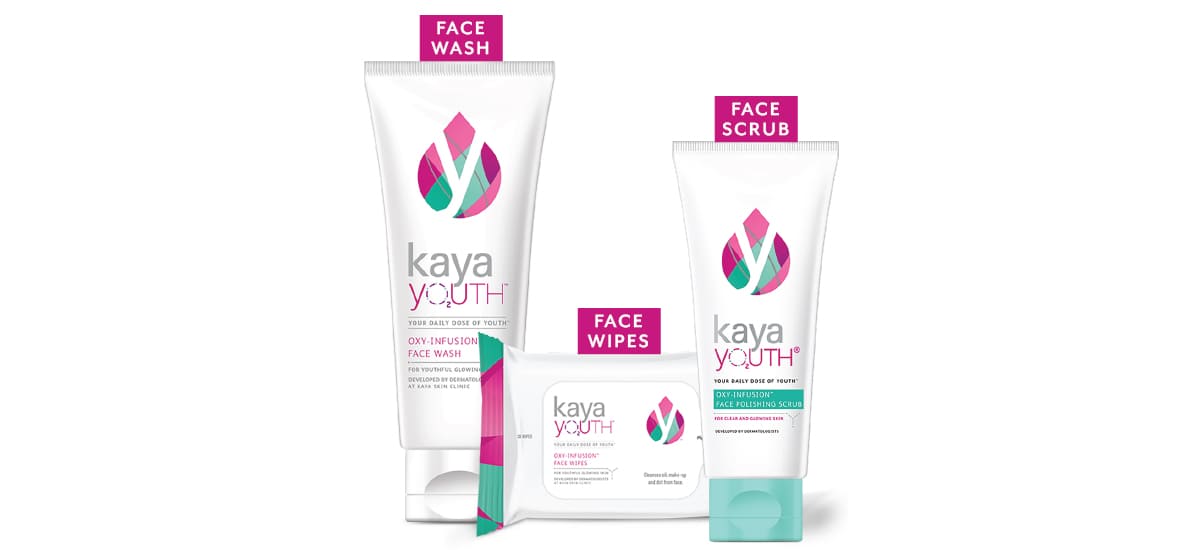 Now that you have the 411 on face scrubs make sure to put it to good use.
To know more, read our Skin Health 1-1 section!