Skincare Tips
August 11, 2020
When it comes to summers, it ain't all sunshine and rainbows for your skin. While you may be a person who enjoys the sun, the heat can affect your skin in less happy ways. So it's important to tweak your regular skincare routine to beat the heat. Don't let your skin get the summertime sadness!
If you follow these 'cool' tips below, you can keep your skin healthy-looking and naturally cool during summertime -
1. Carry hydration on-the-go
If it's summertime, your skin definitely needs more hydration. Heat can make you sweat profusely, which can lead to the sweat and dirt creating a grimy layer on your face and clogging your pores. This can lead to dull skin and even breakouts - so it's best not to go there. Since life doesn't stop when the temperatures are soaring, why not carry hydration with you wherever you go? Give yourself some summertime skin cooling with the Refreshing face mist by Kaya Youth which is enriched with the goodness of pure aloe vera and is fast absorbing. It is safe to use for all skin types! Just spritz it on your face to keep it cool, refreshed, and hydrated.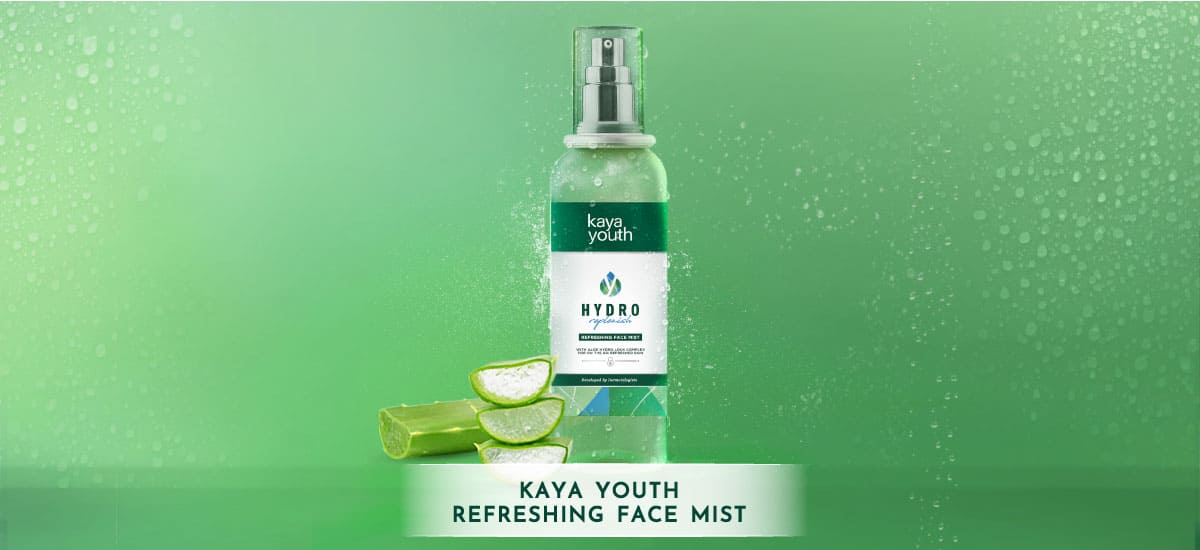 2. You can count on aloe vera!
It's no surprise that summers can lead to sunburns, complete with itchy, irritated skin. Blisters, dark spots, and wrinkles are also common. It's best to soothe the skin and protect it from sun exposure during the beach season. Try the moisturizing aloe vera gel by Kaya Youth for some after sun care. Its non-sticky, skincare expert formula contains 99% pure aloe vera and Aloe Hydro Lock complex that boosts skin moisture retention for 24 hours. It's safe to use for various skin types and contains no harmful chemicals.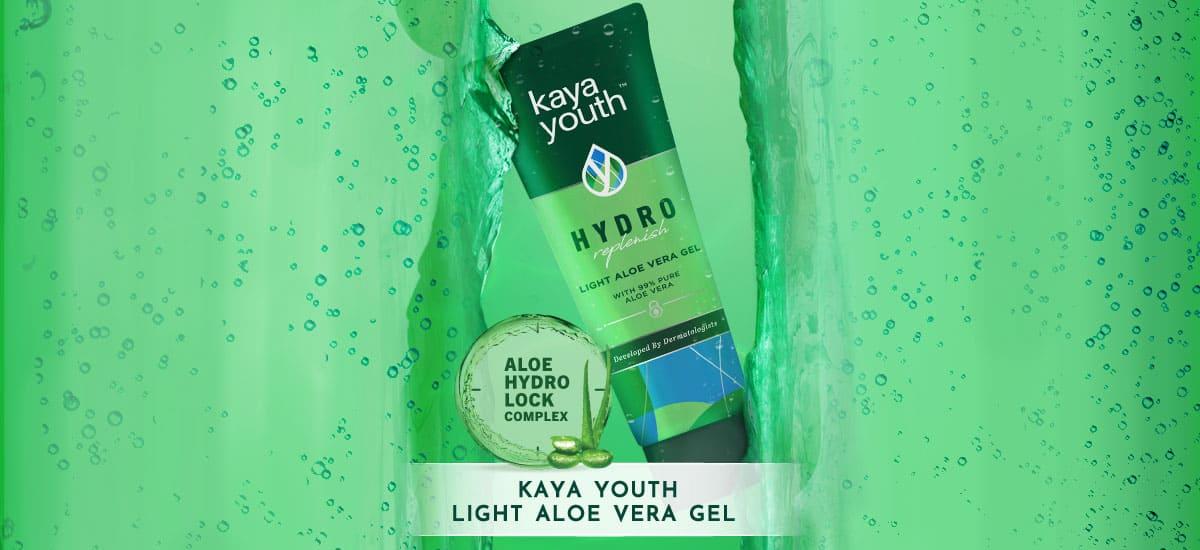 3. Relax with a cooling mask
If the heat has got you down, you can always take a few minutes to unwind with a soothing sheet mask. The heat and sweat in the summers can irritate the skin, so try a cooling sheet mask like the Soothing Face Mask by Kaya Youth. This dermat-crafted sheet mask contains Derma Clear and Aloe Vera Gel that delivers gentle hydration and soothes irritated skin. It is paraben and sulphate free, so it does not irritate the skin further. Perfect for summers!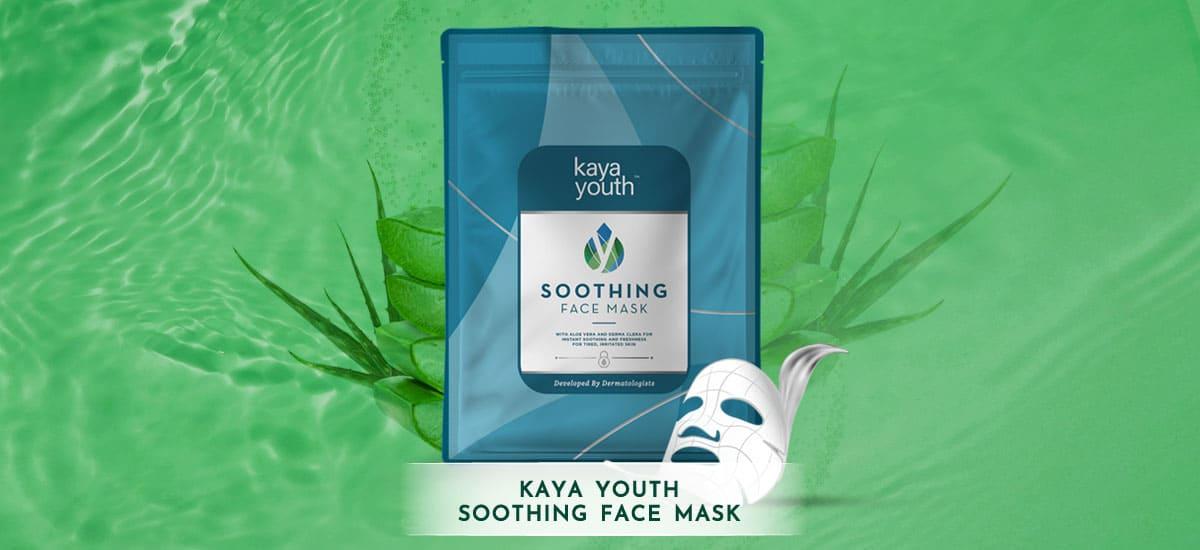 4. Avoid sun overexposure
When the skin is exposed to the sun, it naturally produces a black pigment called melanin to protect itself from harmful UV rays. When overexposed to the sun, it can lead to overproduction of melanin, which can lead to uneven skin tone. So it is better not to overexpose your skin to the sun. When you do need to go outside, you can try the Radiance Day Crème by Kaya Youth. Not only does it contain soothing Aloe Vera gel with a 24-hour hydration lock formula to keep your skin cool, but it also contains SPF15 which protects your skin and keeps sun-induced uneven skin tone at bay.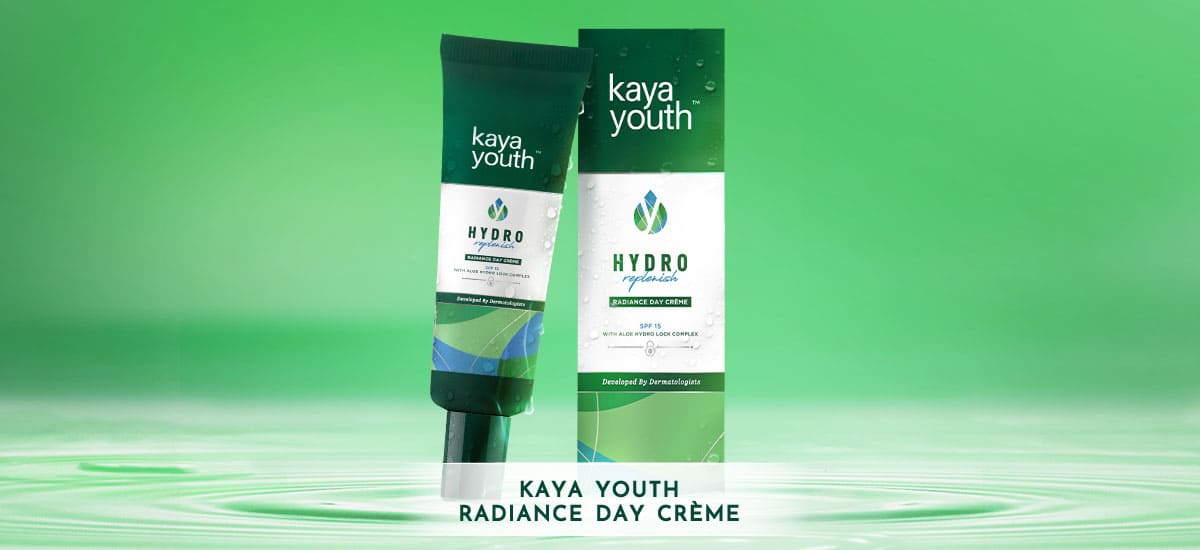 To know more, head over more skin cooling products, head over to our Shop section!