Skincare Tips
August 17, 2020
So the weekend is here, and you finally have some leisurely time to indulge in a DIY skincare routine. While the weekday grind may leave you with just enough time to do basic skincare, on weekends you can pamper yourself with facials, massages and a whole lot more!
Indulging in skincare is not only a great way to make some much-needed me time, but it also helps you prep your skin for the week ahead. So here's how you can turn your weekends into a relaxing skincare spa -
1. Go crazy with sheet masks!
Got some spare time to kick your feet up? Just put on a sheet mask and give yourself a quick facial while you finish that novel you've been meaning to read. Sheet masks are great for skin health as they deliver beneficial ingredients to the skin directly and provide nourishment.
Try the Replenishing Face Mask by Kaya Youth for an easy at-home facial over the weekend. This 15-min facial is a must if you want to have soft, healthy, and glowing skin. It comes enriched with Witch Hazel that tones the skin and replenishes skin moisture levels. It is completely safe to use for all skin types and is made up of light, breathable fabric which makes it super comfortable to use. Not only will it help you take it easy, but also keep your skin healthy!
While you're at it, you can also try the Brightening Face Mask by Kaya Youth. This is another at-home facial which takes only 15 minutes! It comes enriched with Arbutin that brightens skin tone and improves complexion. It has been designed by dermats to reduce dullness and give you a bright and radiant skin. It's a great way to nourish and pamper your skin this weekend!
2. Scrub Detox
If you've had a rough week, it'll do you good to give yourself a scrub detox. Having a stressful work week can sure take a toll on the skin. Dirt, grime, and pollution can leave the skin looking tired and dull. If neglected for long, it can lead to a host of skin troubles like acne, uneven skin tone, pigmentation, and more. Exfoliating at least once a week will most definitely keep these skin concerns at bay.
Try the Kaya Youth Face Polishing Scrub to unclog your pores and gently remove dead skin cells. This dermat-created scrub comes with the goodness of walnut, aloe vera and vitamin E, which polishes the skin to give an instant, healthy, and youthful glow. And the best part, it only takes 2 minutes!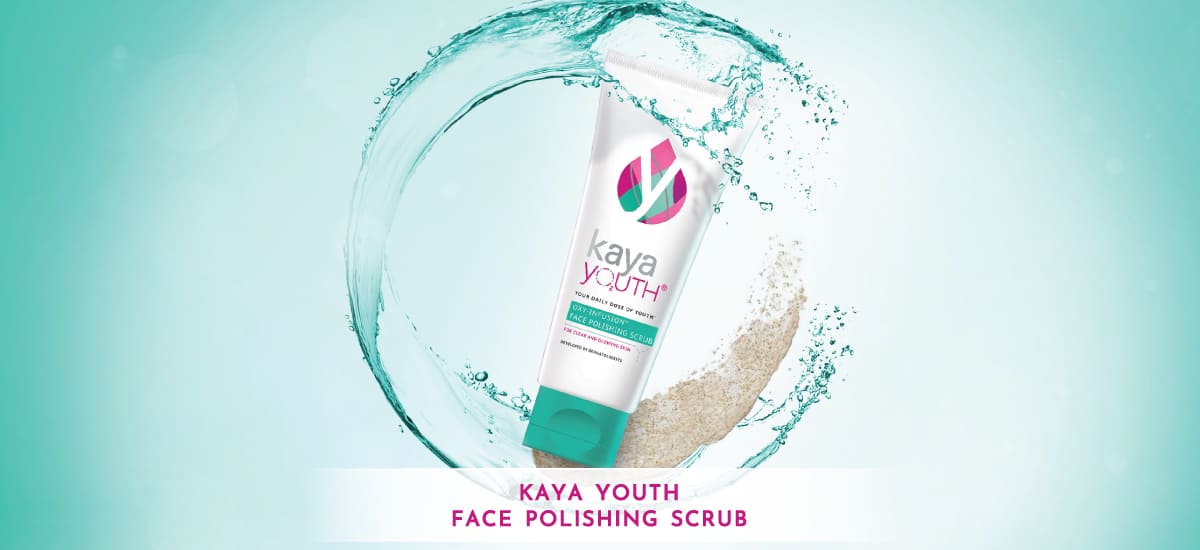 3. DIY Home Facial
If you are willing to go that extra mile, then we highly recommend a do-it-yourself home facial. Start with a deeply relaxing steam just like you would at a spa. This will open up your pores and prep the skin to release the toxins and soak up all the goodness of the facial. Then cleanse your skin - you can exfoliate using a scrub as mentioned above, and then splashing cold water on your face to close the pores; it will refresh your skin and make it tighter. After you have toned the skin, finish off with a hydrating day cream.
Try the Radiance Day Crème by Kaya Youth which is enriched with pure Aloe Vera gel and comes with a 24 hour hydration lock for better skin moisture retention. This dermat-created day cream comes with SPF 15 and is lightweight, non-sticky, and quick-absorbing. Perfect to apply after an elaborate at-home facial!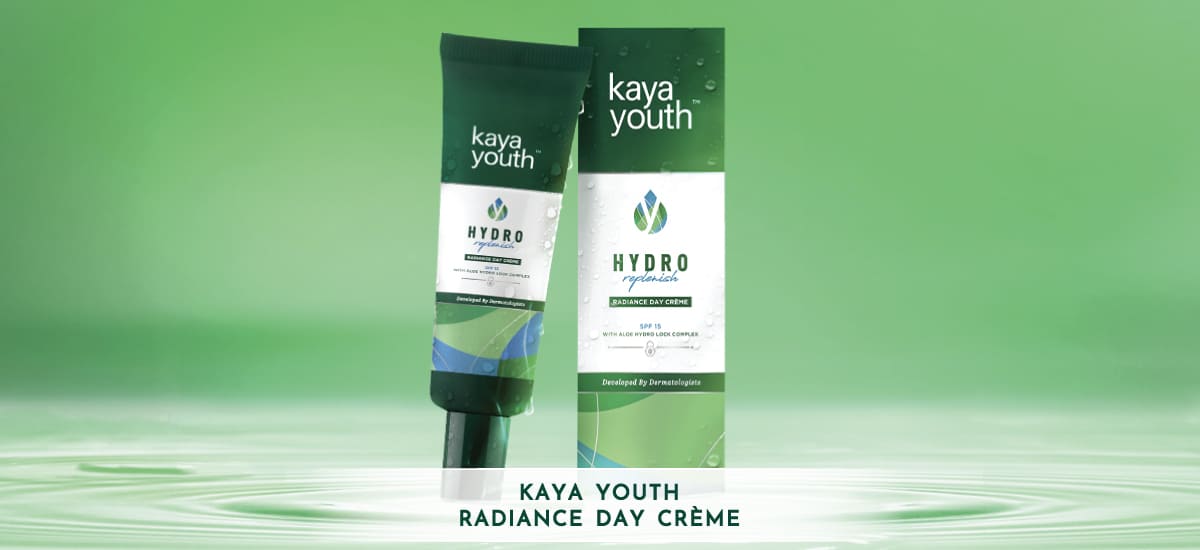 4. Body Massage
Who said you cannot give yourself a body massage? You can be your own masseuse too. If you've had a hectic week, then you deserve a relaxing body massage. Set the mood right - dim the lights to create a relaxing atmosphere, put on some soft music, and start massaging your arms, legs, shoulders and neck with a nourishing body lotion. Try the 24 Hour Non-Stop Moisturizing Body Lotion by Kaya Youth, which makes for a perfect add-on for your body massage.
It has anti-microbial properties that heals, protects and hydrates dry skin. It also contains a unique blend of Vitamins, Moisturisers, cell energizers, anti-oxidants & sunscreens that replenishes skin moisture lost daily. Not only that, its Oxygen boost complex enhances oxygen supply to skin cells. This dermat-tested body lotion is fortified with 24 hour Moisture Lock formula and strengthens the skin's natural protective barrier.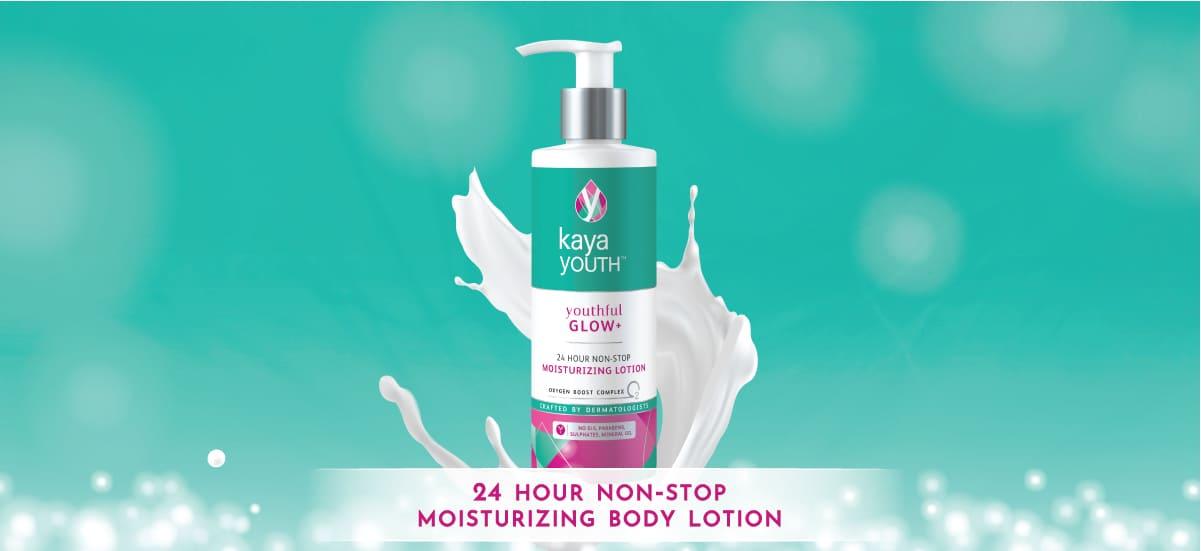 Your skin deserves a break, and so do you - so make sure you give your skin a little extra love over the weekend. Have a fun-filled holiday!