Skincare Tips
July 18, 2020
If the weather forecast shows a humid day ahead – your skin for sure is not going to be too happy! High humidity can wreak havoc on our skin. We sweat a lot more and the natural oils mix with the dead skin cells on the top layer of the skin, causing clogged pores, acne breakouts, dark spots, and more While you can't always avoid humid weather conditions, you can tweak your daily skincare routine to protect your skin.
Here's what you can do to protect your skin when it's all sticky and humid outside: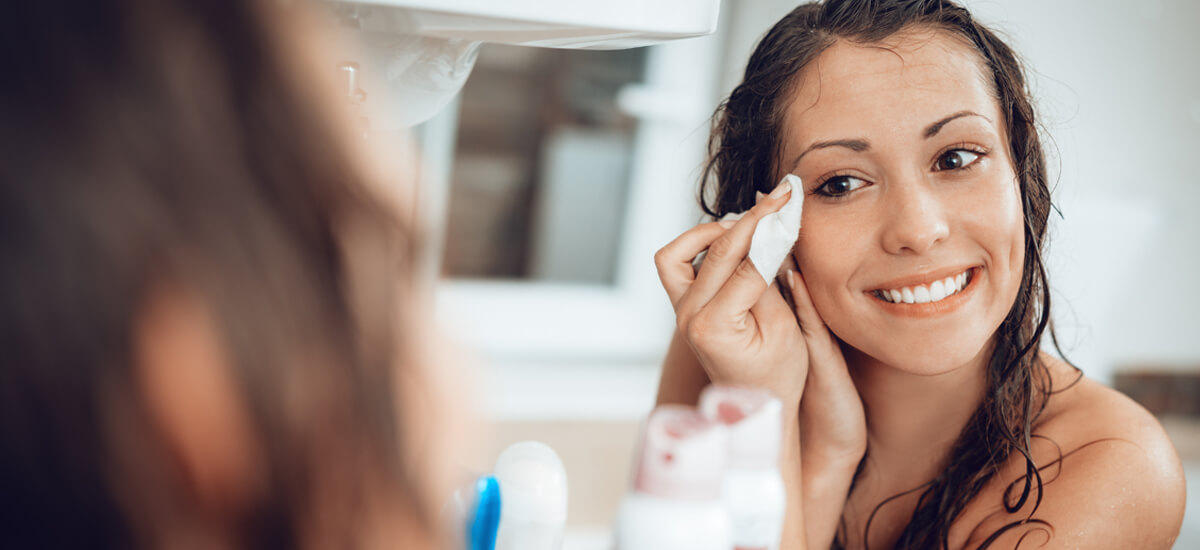 1. Maintain face hygiene
It is a simple hack to keep humidity-skin concerns at bay. Wash your face well and cleanse the grimy layer of sweat and oil from your face. And while you're at it, make sure you don't dry out your skin – it will cause the skin glands to produce extra sebum and make your skin an oily, sweaty mess. Just use a hydrating face wash to wash away your skin worries, like the Kaya Youth Hydro Replenish Gentle Face Wash. It contains pure Aloe Vera gel and energizing beads that leave your skin refreshed, clear and healthy. Safe for all skin types, this dermatologist-created face wash provides gentle cleansing to effectively remove oil and dirt. It is ideal for daily use and free from harmful sulfates and parabens.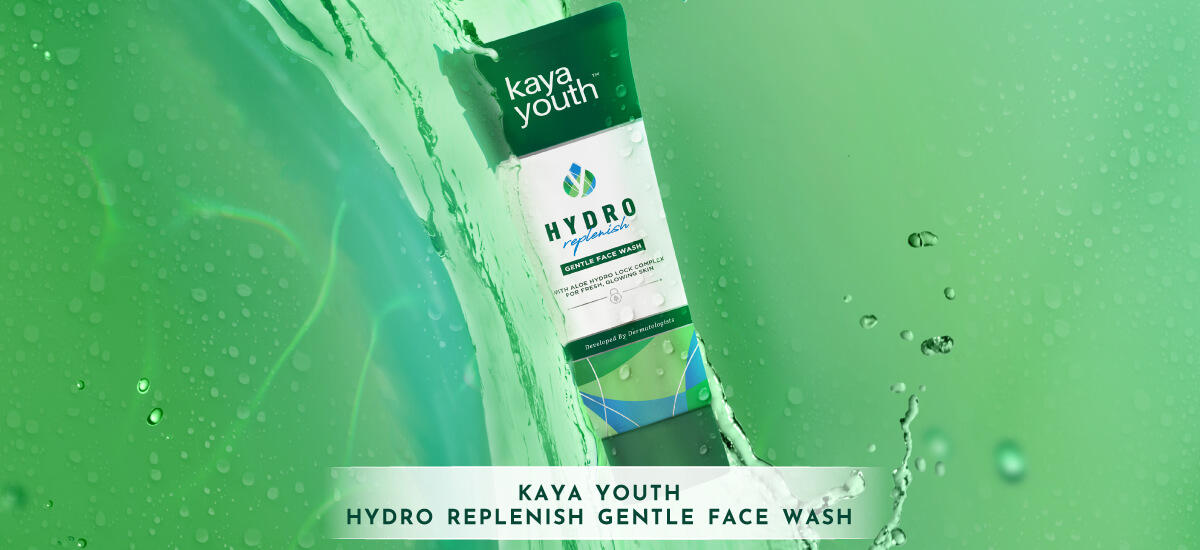 2. Deep cleanse your pores
Cannot stress this enough – exfoliate! Exfoliation is the shortest route to a healthy, glowing skin – especially when the weather conditions are not too favorable out there. Since your pores are going to be clogged, your skin needs to breathe. Scrub gently but well once or twice a week.
3. After sun care
If it's humid out there, chances are, it's also hot. Even when it is humid and cloudy, you can still be exposed to damaging UV rays from the sun – which can also cause early ageing. Pack in some after sun care with the soothing Hydro Replenish Light Aloe Vera Gel by Kaya Youth. It becomes an ideal facial pack after you've been outside for a while. Dermat-tested and non-sticky, it is safe to use for all skin types and contains no harmful chemicals. This 99% pure aloe vera gel instantly hydrates the skin and boosts skin moisture retention for up to 24 hours with its unique Aloe Hydro Lock complex - which gives your skin ample after sun care. Also, don't miss out on the best monsoon skincare tips to help take care of your skin this rainy season.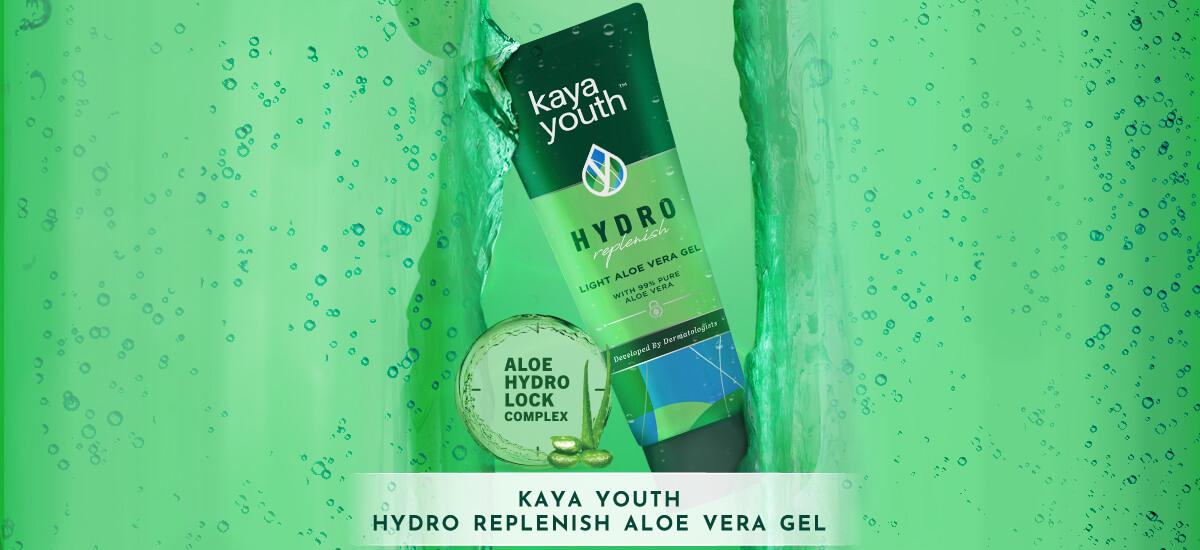 4. Carry wipes
When it's humid out and you're sweaty and uncomfortable, you might be inclined to re-use the same handkerchief several times a day to wipe your face. This can cause more skin irritation for you! It re-establishes the same dirt and grime that you're trying to wipe off from your face. It's better for your skin health to use cleansing wipes like Try the Kaya Youth Hydro Replenish Gentle cleansing wipes when the weather wheel points towards humid. They are better for your skin health and gently remove dirt, oil, and pollutants. It comes enriched with Aloe Vera, Mint Oil, and Green Tea extract that have a cooling, refreshing effect on the skin. Developed by international skincare experts, they suit all skin types. Carry these safe and cleansing face wipes with you wherever you go - and don't forget to use them often.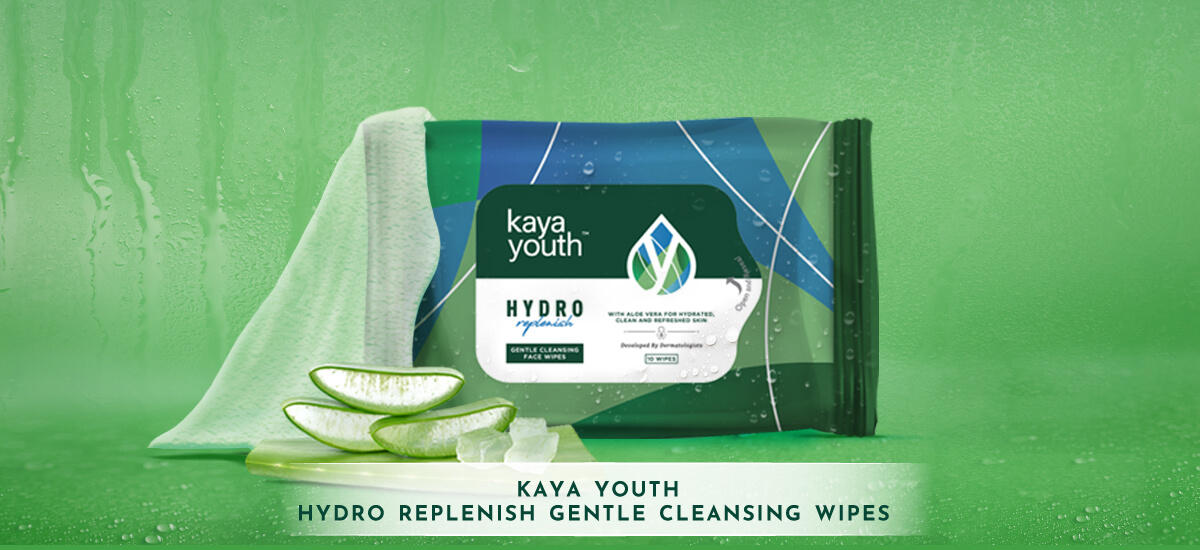 5. Moisturize daily
Moisturize often (yes you still need to!). Humid weather does not give you the clean chit to skip this step. Instead, humidity can break down essential skin barriers and make your skin more prone to inflammation and irritation. If you skip moisturizer when your skin is vulnerable, it will get into a frenzy and overproduce oil!
6. On-the-go hydration
WYou need to stay more hydrated than ever! Not only does your body need it, but so does your skin. You have been sweating profusely, and you need to replenish your reserves as well. Opt for instant, on-the-go hydration like the Kaya Youth Hydro Replenish Refreshing Face Mist which you can spray on your face anytime! It refreshes the skin with its dermat-created, pure aloe vera and cucumber formula. It is free from alcohol, paraben, and harmful chemicals, and does not harm any skin type. It is non-sticky and boosts freshness both before and after makeup - a boon for your skin health!