Skincare Tips
July 18, 2020
While the rains are a great excuse to stay home and sip away your coffee to glory, they come with a host of skin issues. Rains can quickly turn the weather hot, sticky and humid - which causes us to sweat excessively, blocking our pores and making the skin dull, patchy and prone to acne. You might enjoy getting drenched in the rains, but coming in contact with the rainwater is harmful to the skin as it is mostly dirty, contaminated and acidic.
As your skin health coach, we have a few hacks to ensure that your skin remains healthy and glowing throughout the monsoon.
1. Put minimal makeup
If you've always wanted to try the "no-makeup" makeup look, this is the ideal time to do it! Or you can go for minimal makeup if you don't want to bare it all. The humidity that comes with the rains can trigger excess production of sebum in your sebaceous glands, making your skin oily. Moreover, this is the time when you sweat a lot. So makeup isn't particularly healthy for your skin during the rains as it can mix with the oil, sweat and dirt, turning your face into a big greasy mess - which can lead to a host of skin problems like acne breakouts, dull skin, hyperpigmentation, and uneven skin tone. So avoid heavy makeup where you put on layers on the skin. Wearing minimal makeup can safeguard your skin against these issues and keep it healthy.
2. You can rely on face serum
Since the weather can strip away the skin's nutrients and make it dull, it's a good idea to nourish your skin with an advanced face serum. It truly is your skin messiah - whether you wear makeup or not! Face serum is better than a moisturizer or a toner, because of the active ingredients that penetrate the skin deeper and faster than the others, nourishing the skin more effectively. Try Kaya Youth Oxy-Infusion Face Serum as a skincare essential during the monsoon to give your skin the nourishment and intensive care that it needs.
Dermatologist-developed and tested, this formula contains high active concentrate that goes into the deeper skin layers and boosts oxygen supply in skin cells with its micro-circulation complex. If you want to remove the dark patches and uneven skin tone that can result from humid weather conditions, then this serum is perfect. Ideal for all skin types, it surely gives more than your regular skincare.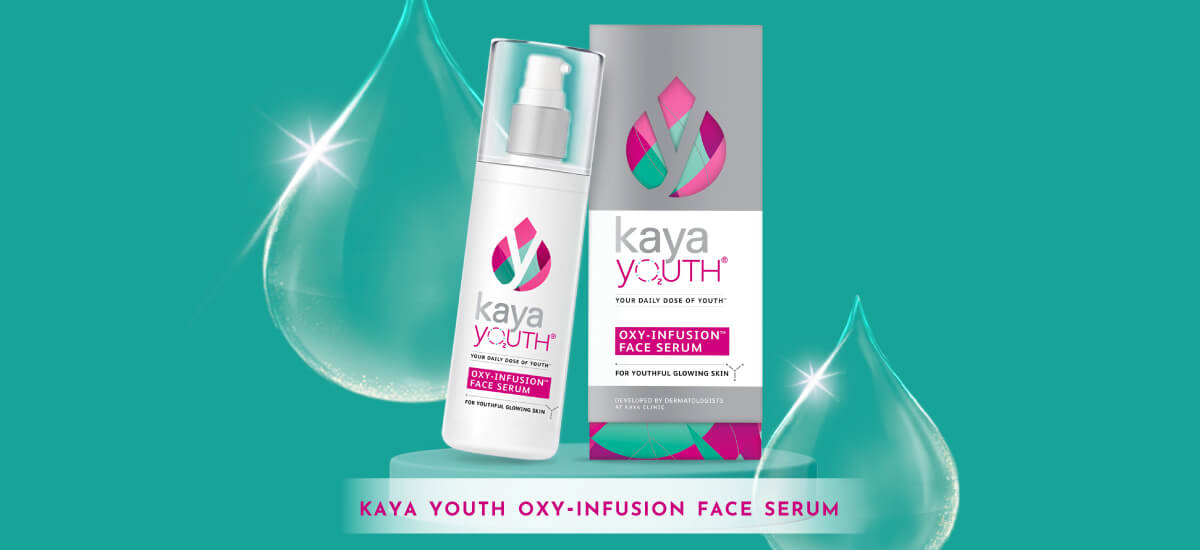 3. Slap on that sheet mask!
Here's another rainy day skincare tip if you want your skin to look healthy and youthful when it pours outside - put on a brightening face mask ! Monsoons can make your skin dull with all the residual oil and sweat stuck on your face. So a brightening face mask will not only help you relax but while you read a book, but also clear up and revitalize dull skin while improving skin complexion.
Try Kaya Youth Oxy-Infusion Brightening Face Mask which is enriched with Arbutin and designed to improve complexion and brighten your skin tone. It is also paraben free and safe to use for all skin types. This totally in-home facial mask is dermat-designed with a light-breathable fabric to reduce dullness and give you a radiant and healthy skin - you'll feel the effect in just 15 minutes! Use it twice a week for the best results! It's also very important to understand how to hydrate skin as approximately 60% of the human body is comprised of water.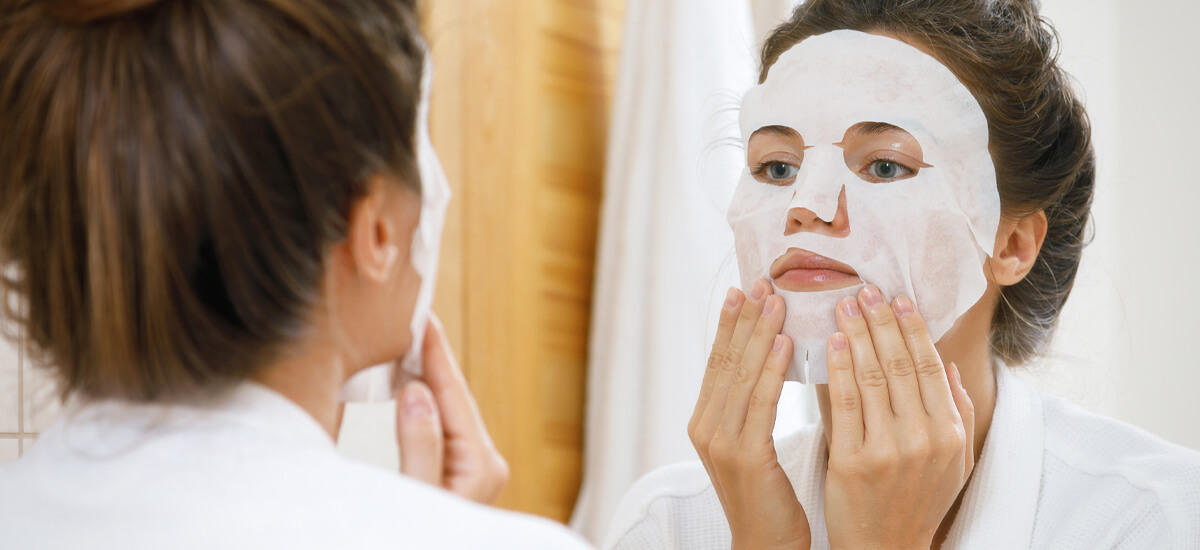 4. Scrub the dirt away!
Exfoliating at least once a week is a must during the monsoon. Your skin is already suffocating under layers of dirt, oil, and grime. You need to unclog your pores to let your skin breathe a bit. It will keep skin concerns like breakouts, pigmentation, and uneven skin tone at bay. Just don't overdo it or you will risk drying out your skin.
5. Sun protection all the way
The sun's not visible but that doesn't mean your skin is safe from harmful UV rays - they can damage the skin in various ways, including premature wrinkles. It even increases the risk of skin cancer. Your body can repair some of the DNA damage in skin cells, but not entirely. So even in the monsoon, you must give your skin some extra sun care. Put on an SPF 15 formula before leaving your house like the Kaya Youth Oxy-Infusion Day Cream to protect your skin at all times.
This dermat-crafted, non-oily formulation is safe for all skin types. It is an oxygen boosting cream that keeps skin cells energized with its micro-circulation complex - ideal for a healthy, sun-protected skin!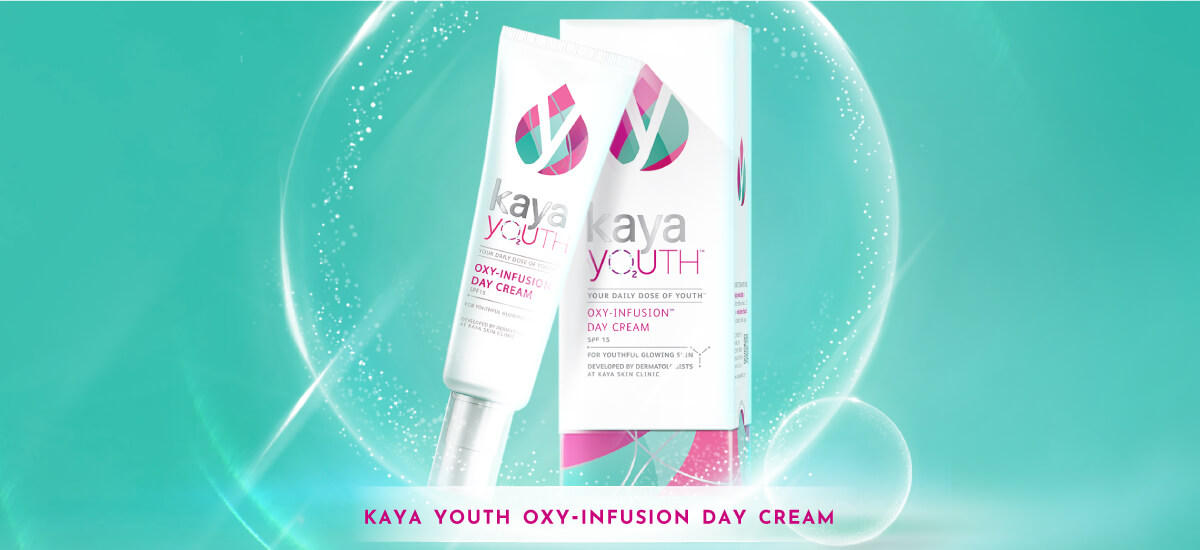 The weather's tough but your skin is tougher! Follow these easy, dermat-approved hacks to make sure your skin health is covered when it's raining outside!