Skin Health
July 13, 2020
It's the end of the day and you want to remove your make-up and prep for your much-awaited beauty sleep. Your skin needs a little extra TLC before you tuck in for the night. Following a night skincare routine closely will go a long way in getting rid of the day's leftover dirt and oil. Your night time skincare should be different from your morning skincare and focus more on giving a lil' something to your skin to allow overnight restoration.
We have a simple three-step night skincare process which you can totally do in under five-minutes so you have no reason to skip it!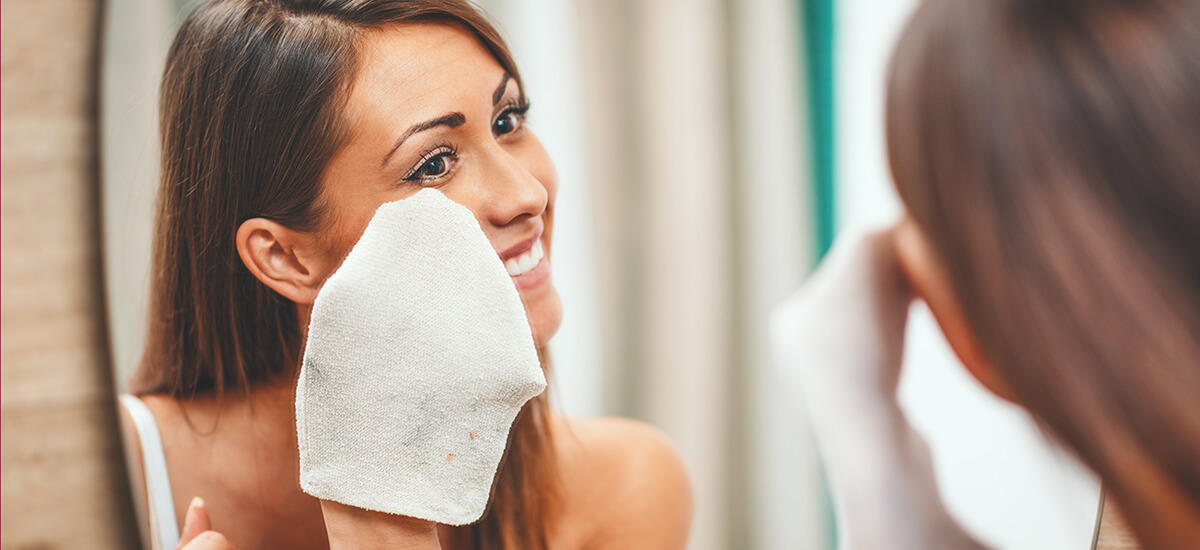 1. Make-up removal
This is the first step in your night face routine. You don't want to go to bed with your makeup still on. If not removed, makeup can mix with dirt and oil and clog your pores - which can leave the skin dull and prone to breakouts and dark spots. Take it off with gentle cleansing wipes like the Kaya Youth Oxy-Infusion Face Wipes, which are dermat-designed to suit all skin types. It also gives a much needed oxygen boost to your skin after a tough day with its unique micro-circulation complex, which leaves your skin refreshed and glowing. What's more, it also keeps your skin and under eye area hydrated!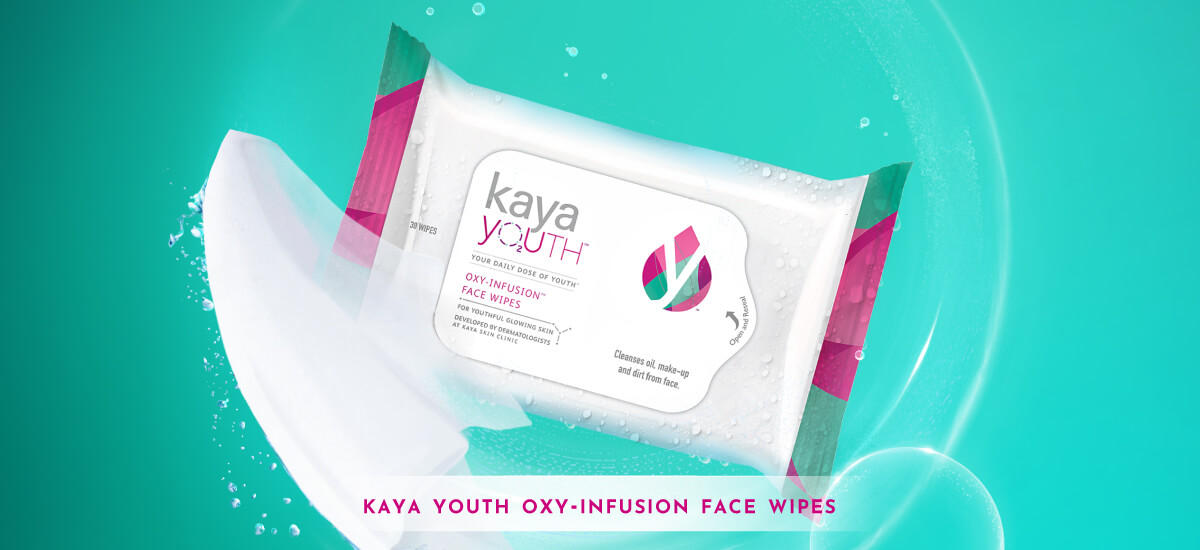 2. Wash your face
If there's any bit of residual dirt or oil still stuck on your skin, this step will take care of it. Washing your face for just about a minute works wonder for your skin. Wash thoroughly but gently. Take care not to wash too hard as it can dry out your skin. Try a hydrating face wash like the Kaya Youth Hydro Replenish Gentle Face Wash. This gentle yet effective face wash is totally safe to use for any skin type, and has been crafted by leading dermats. It delivers gentle cleansing and intense hydration to the skin instantly. Your skin will immediately feel softer, cooler, refreshed, and naturally glowing.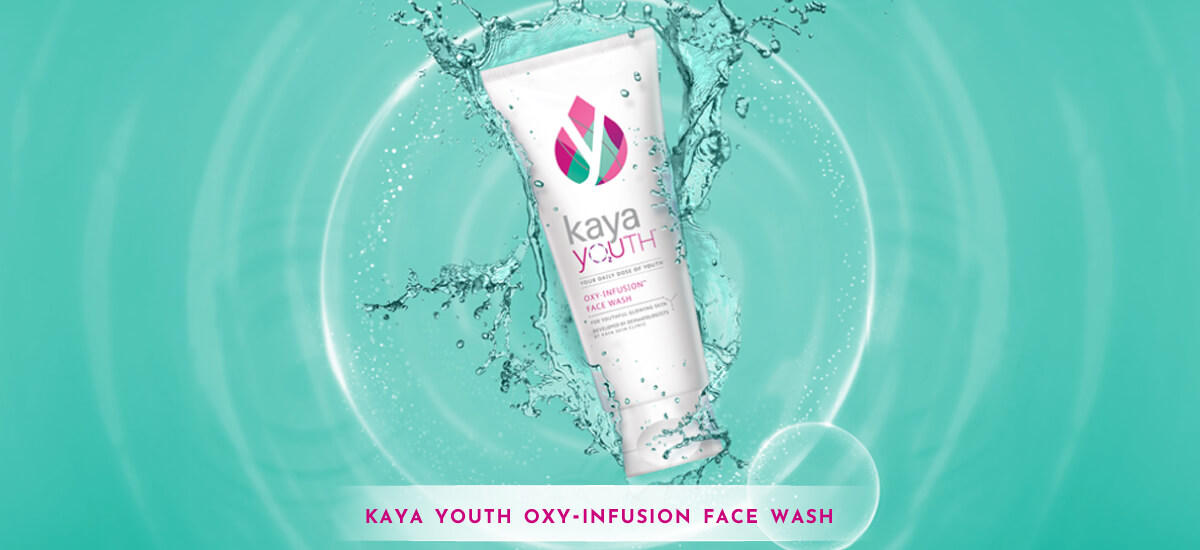 3. Boost oxy-levels with a night cream
Once you remove your make-up and wash your face, give your skin a good dose of oxygen with the Kaya Youth Oxy-Infusion Night Cream. This dermat-created slumber cream for women repairs skin damage, staves off dark spots, and revitalises dull skin with its unique micro-circulation technology. And it's totally safe for all skin types! If you want your skin to be ready for the day ahead, then you should try it out before bed and leave it overnight. You'll wake up with a radiant glow! You can also try the 60 Seconds Beauty Rule to solve all your skin woes.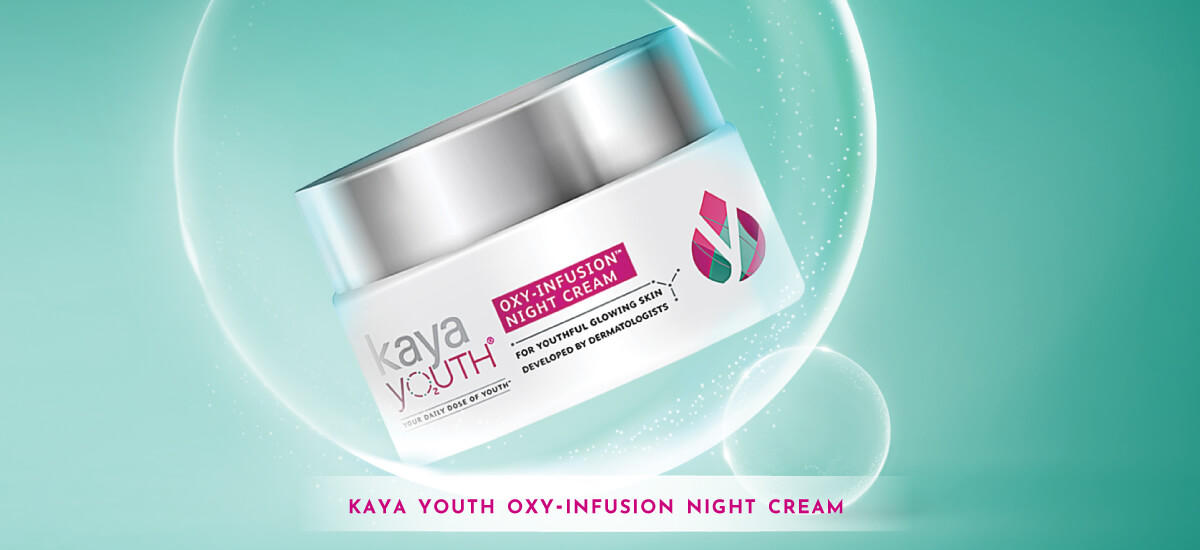 4. Allow under eye recovery
Nighttime means your eyes need rest and so does your under eye skin. A quick dab of under eye recovery gel before tucking away for the night will take care of those dark circles and puffy eyes. Doing that will also provide cooling to the eyes and make way for a restful sleep. Try an effective under eye gel like the Kaya Youth Hydro Replenish Under Eye Replenish Gel. It repairs and brightens under eye skin with its pure aloe vera formula. Created by skincare experts, it soothes tired eyes and is free from harmful parabens and chemicals. Simply take a pea amount and gently massage it in circular motions for a fresh, hydrated, and revitalised under eye skin.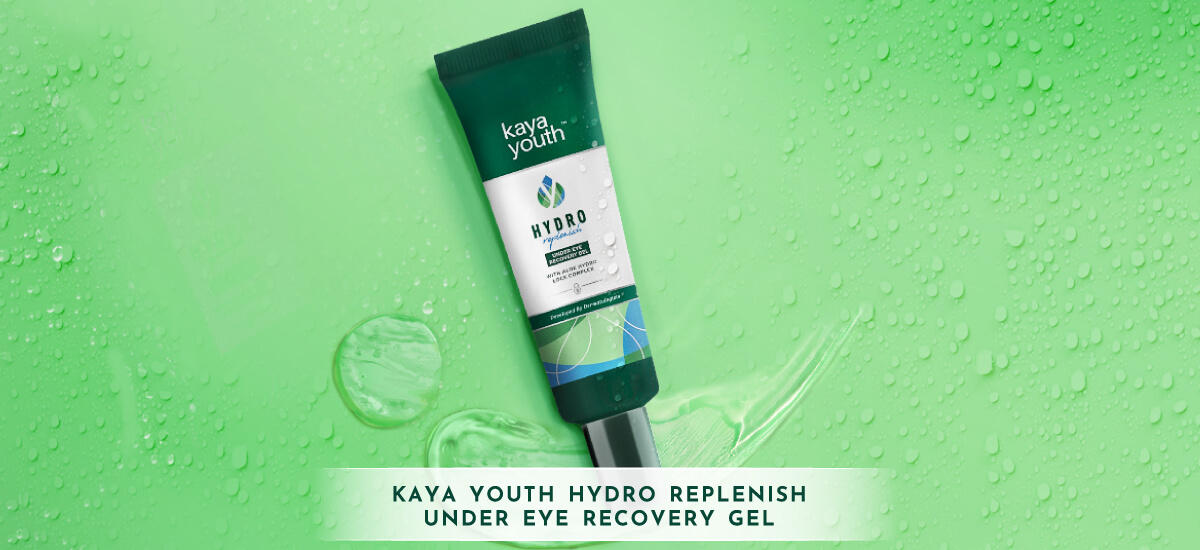 So here you go - a night time skincare routine that you can do in just five minutes!