Skincare Tips
July 27, 2020
Everybody wants to look their best during the festive season. While you're busy picking outfits and trying out new make-up routines, spare some time to look after your skin too so that it looks fresh and dewy! Giving your skin a good amount of TLC will go a long way in ensuring that your skin is healthy and brings out the best in you throughout the festive season.
Here are some tips to get that perfectly radiant and health skin:
1. Gift yourself some beauty sleep
Staying up late doesn't sit well with the skin. With sleep cycles disturbed, you may find your skin looking dull and tired. It's best if you try and maintain a fairly regular sleep cycle - even when you are spending late engaging in festivities. While we do not recommend that you do not wash off your makeup before you turn in for the night, you can always hasten the process by using face wipes like the Kaya Youth Oxy-Infusion Face Wipes.
These dermat-designed wipes swiftly and effectively remove makeup layers, including the tough-to-remove eye makeup. Not just that, these face wipes also boost oxygen supply in skin cells with a unique micro-circulating complex. It's advisable to use dermat-created skin products to ensure that your skin is always healthy - and these wipes are designed by leading dermatologists for your skin health and safety. Quick and effective, they will leave your skin refreshed and well-prepped for your beauty sleep.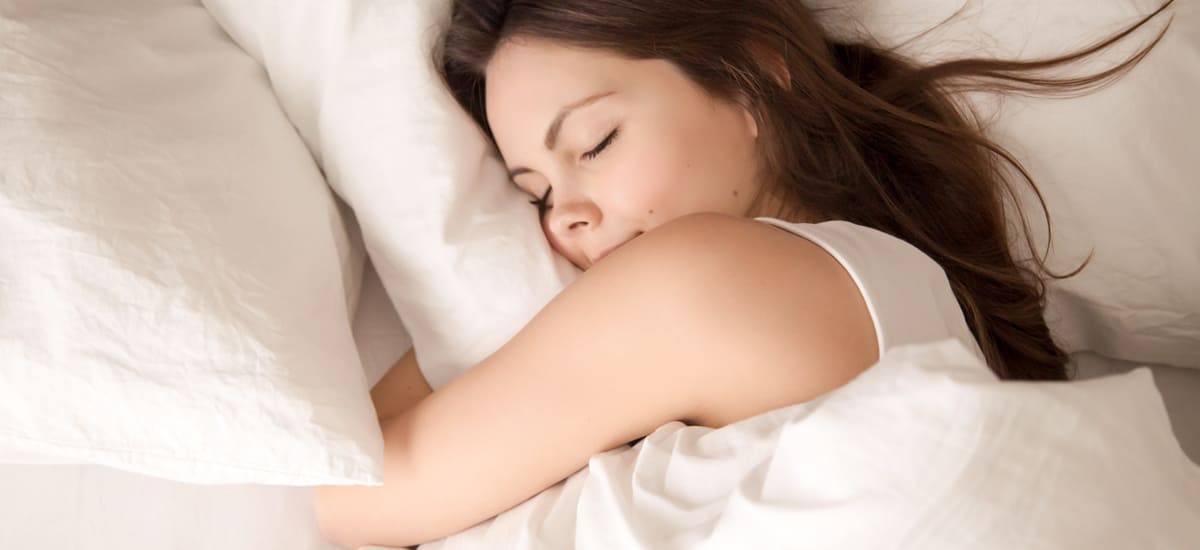 2. Kick back with a sheet mask
Festivals can be hectic, but give your skin a breather at the end of the day. We recommend you use a sheet mask as applying them is like sitting in for a super fast facial, but with more benefits. The serum in the masks comes loaded with essential vitamins and minerals that is missing from regular powder -based masks.
Take out just 15 minutes with a nourishing sheet mask and voila, your skin would have healed from all the make-up, bright lights and any indulgences that might impact your skin health. Try the Kaya Youth Brightening Face Mask to give yourself some 'me-time'.
Nutrient-rich with Arbutin, this sheet mask doesn't just help you relax but actually works hard to reduce dullness, improve your complexion, and brighten your skin tone! Created by skincare scientists with a light breathable fabric, it fits perfectly on your face and suits any skin type. Kick back for just 15 minutes and get a healthy, glowing skin!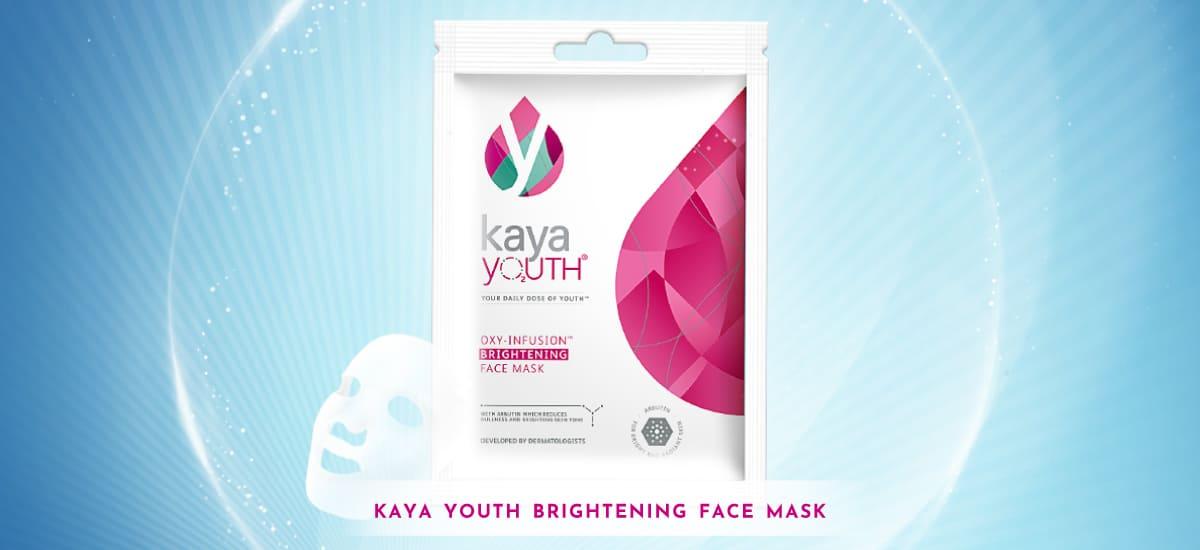 3.Give your skin some downtime
You may be going heavy with your makeup to look your ultra-glam best during the festive season. Those extra layers of makeup can clog your pores and stifle your skin. A simple washing, toning and moisturising routine may not be enough to remove all the impurities from your skin that might get left behind. It's advisable then to schedule in a weekly deep cleanse with the Kaya Youth Face Polishing Scrub.
It is an effective, yet gentle scrub that helps your skin breathe by removing dead skin cells and any residual makeup, thus unclogging the pores. Tested by leading dermatologists, it comes laden with the rich essence of Walnut, Aloe Vera, and Vitamin E. It is safe to use for all skin types - and leaves your skin revitalised, renewed and refreshed even during the hectic festivities.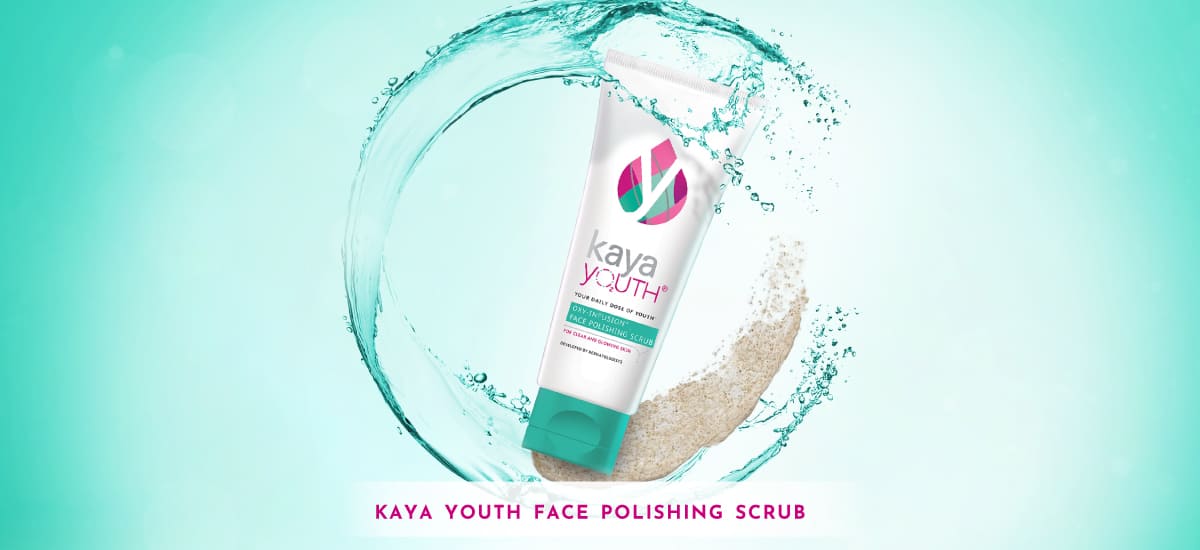 4. Use nourishing skincare products
Clean beauty is the way to go for the 21st century woman. Be mindful of brands and skincare products that contain harmful chemicals like sulphates, parabens, and formaldehyde in skincare. Banish those labels, since they are more harmful to your skin than useful. These chemicals are notorious for stripping away moisture from the skin, leaving it dry and exposed to mild infections. You need to keep your skin healthy by using nourishing, dermatologist-tested products which are safe to use.
5. Food is thy (skin) medicine!
While it is okay to gorge on sweets and fried foods during celebrations, moderation is the key if you want to keep your skin glowing. Too much sugar and oil in your diet can lead to skin breakouts quickly. Eat well but keep a tab on food portions - choose healthier foods to keep acne at bay and maintain a healthy, glowing skin.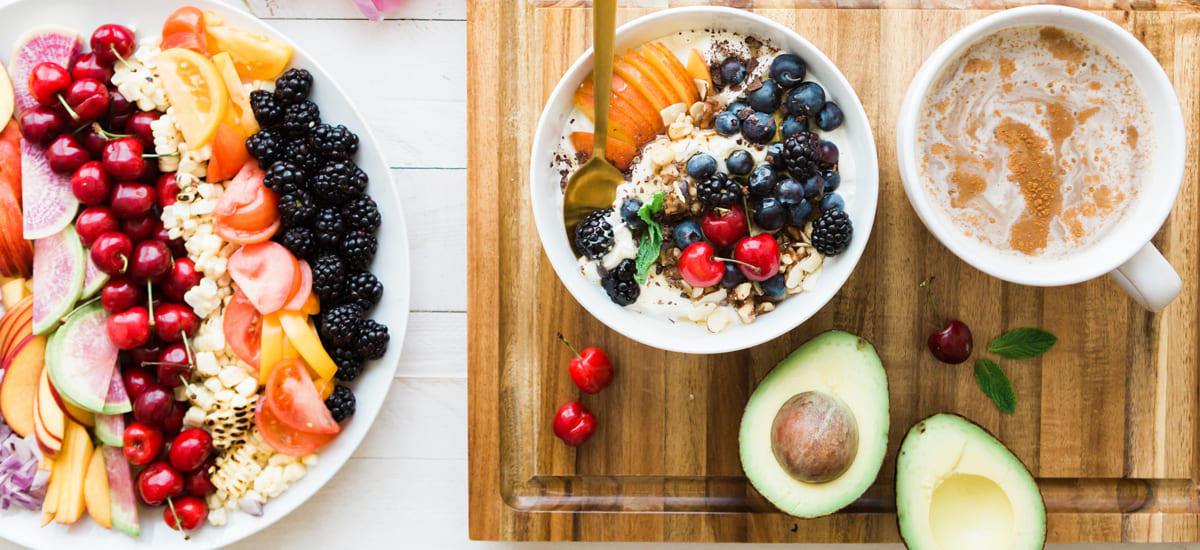 Keep your skin healthy and glowing no matter what the occasion! Take care of your skin and gift some skincare to others with our festive skincare combo offers.